lighting the path for great f*cking companies to boldly impact the world.
lighting the path for great f*cking companies to boldly impact the world.
our mission
We believe The Social Age isn't about the platforms, it's about the people.
It's a Paradigm Shift in how business is done.
When done right, the original social business principles of authenticity, transparency and community evolve businesses at the core to become more conscious companies. We call it the Social Potential.
It's our mission to help companies reach their full social potential by meeting them where they're at, shining the light on what's possible, creating a roadmap to success and then supporting them step-by-step to get there.
Want to know more about what we're all about? Scroll down to learn about Our Values.
data geeks: growth strategy & optimization
Arielle Mullen
Senior Digital Strategist
Pablo Gonzalez
Digital Strategist
Kyle Henry
Digital Strategist
flamingos: creative & content
Tameka Kee
Editorial & Comms Director
Sacha Webley
Creative Director
Erin Stevanus
Senior Product Designer
Mariana Sahagún
Graphic Designer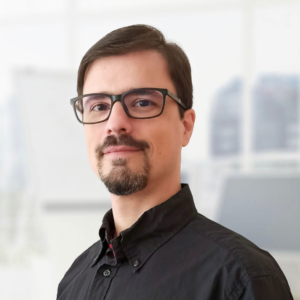 Evandro Silva
Graphic Designer
unicorns: project management & production
Kay Okamoto
Director of Project Management
Dominique Clark
Project Manager
Hannah Hellicher
Wellness & Productivity Manager
Charlie Rash
Executive Assistant
responsible grownups: executive team
Gretchen Fox
CEO & Founder
advisory/partnership support
Alex Palmer
Outdoor Marketing Consultant
Clint Schaff
Content Monetization Strategist
Stuart Mouritzen
Social Growth Partner
Kenneth Windsor
Brand & Strategy Advisor
Amy Kniss
Optimization Advisor
our values.
We give a damn about helping businesses that give a damn.
Values are at the heart of everything we do, from how we choose the clients we work with to how we approach our work. We're passionate about creating a business where everyone prospers, from our team members to our clients, and use this value as the benchmark for all aspects of decision-making in our business. This means taking a "whole person" approach to teamwork. We believe in and support work-life balance, support each other in our personal and career goals, and embrace and celebrate the unique talents and quirks we each bring to the table. When it comes to our clients, we work exclusively with businesses who demonstrate a commitment to making a positive impact on their communities. We believe that good marketing starts from the inside, and take a holistic approach to helping businesses become better as we help them grow.
In Loving Memory of Jenna Freed
Jenna Lauren Friedman will always be a beloved team member of MTO and a part of our heart.
Jenna Lauren brought spunk, smarts, kindness and generosity to our agency, clients and team culture. we love you and are so grateful for the fire and determination and loving spirited you brought to our team. You will be remembered for your kindness, generosity and mission to help those less fortunate.
Thank you. We love you. Take the afterlife by storm 🌷
 free sh*t for 
 changemakers 
Get on the list for our FREE guides, tutorials, webinars, and more.